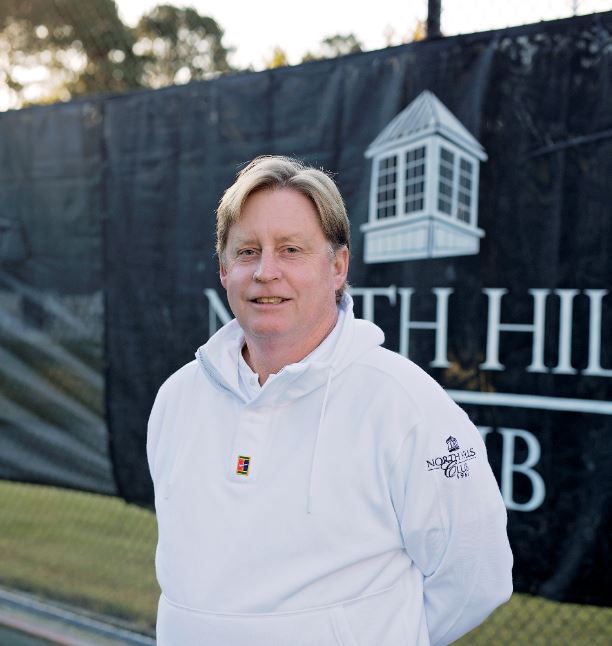 Tennis Director
USPTA Elite Professional
High Performance Coach
[email protected]
As the Tennis Director, Shane is responsible for overall operations of the Tennis Department. Shane began his tenure at North Hills Club in January of 2006, coming from the Governors Club in Chapel Hill, where he was Tennis Director for 10 years. Shane is a USPTA Elite Professional and USTA High Performance Coach. Shane is a graduate of East Carolina University. He has an extensive teaching background with adults and juniors. He currently sits on the NCTA Junior Competition Committee and is a member of the Nike Club Pro Program and the Prince Elite Team. Notable Achievements: 2010 USTA Southern Tennis Pro of the Year, 2010 USTA NC Co-Recipient Tennis Pro of the Year, 2010 USPTA NC Tennis Pro of the Year, and Recipient of the 2010 Mary Milan Lifetime Achievement Award presented by the NCTA. In 2019, Shane was named the Alan Henry Southern Professional of the Year. Shane lives in Cary with his wife, Angie, his daughter, Ashley, and his son, Michael.